AFABW Int Website Re-Released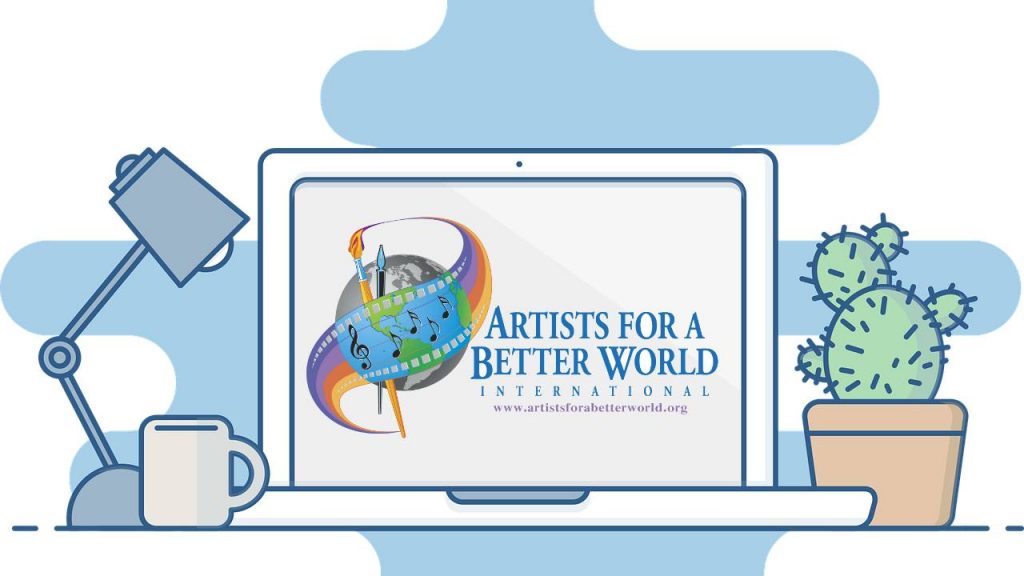 February 25, 2001 – Hollywood: Artists For A Better World International Executives announced the artistsforabetterworld.com website was being re-released.
AFABW Int President, George Alger, stated, "The website allows us to facilitate the building of a worldwide network of artists who share a vision of creating a better world through aesthetics."
Mr. Alger presented Web Project Manager, Kurt Harwood, with an award "In recognition of his aesthetic and technical expertise dedicated towards the design and implementation of the AFABW Int website."
Mr. Harwood guided the audience through a tour of the AFABW Int website. He showed how each artist has 3 pieces of their work represented in the "Artists Directory," as well as their photo and artist biography. Mr. Harwood said, "This website is an inspiring art project in progress."
Mr. Harwood explained how the website would be expanding and how each artist would be gaining more and more exposure for their art. Mr. Harwood further stated, "Our website has a purpose of promoting artists through graphic, audio, video and/or textual media via the internet." He called on actors, composers, dancers, digital & animation artists, film & entertainment artists, fine artists, musicians, photographers, poets, songwriters, writers and other artists to send him 3 representations of their art to be featured on the website.
The Director of the upcoming International Arts Festival, Jeannette Hay, briefed the audience on the upcoming weeklong celebration of creativity, arts and artists of all disciplines from around the world, which will occur September 16-23, 2001, at Celebrity Centre International. Ms. Hay stated, "Our website is a vital communication media connecting artists from all parts of the globe with the purpose of coordinating aesthetics to create a 'Golden Age of Art' in our world."