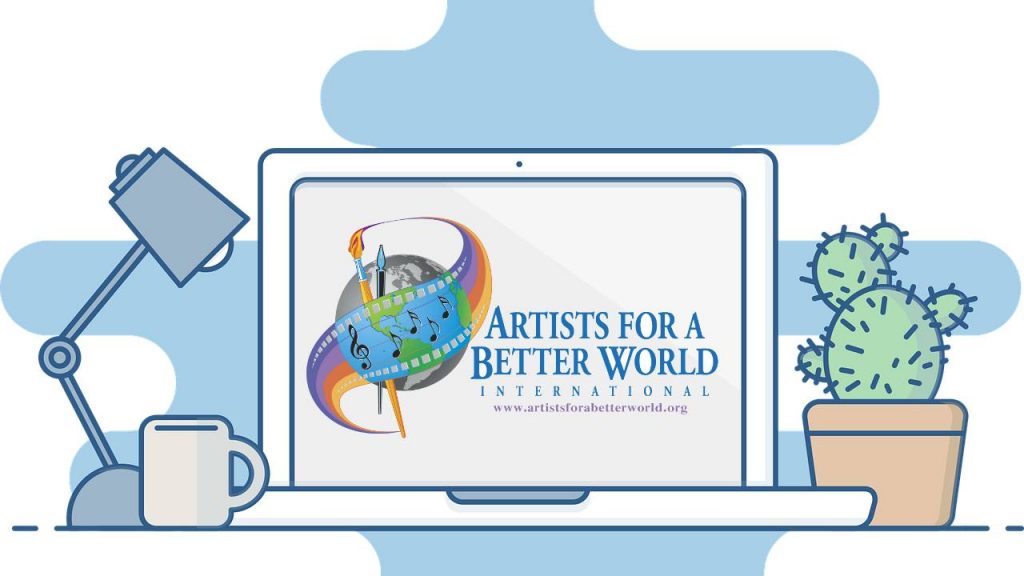 September 27, 2008 – Hollywood: Artists For A Better World International has upgraded its website. The new website is faster, more versatile, more expandable, and considerably more customizable than before. And that's not all the "more" and "better." Best of all, the new website includes a new and improved AFABW int "Artists Directory," which allows each artist to upload MORE fine art, MORE music, MORE poetry, MORE stories, and MORE videos. The new AFABW Int "Artists Directory" allows each artist MORE control over how their pages are displayed. As well, artists have a better opportunity to connect up with and "Compliment" the work of other artists, for the purpose of networking and making new friends.
This "new" AFABW Int website is actually a work-in-progress and is by no means completed. Of course the "Artists Directory" will be continually expanding as new artists come onboard and as existing artists update their work.
For AFABW Int artists who do not see their artwork in the new "Artists Directory," be assured that your work has not gone away. It will take a few months to transition all the artwork to the new site. You are welcome and encouraged to start creating your new artist pages at your earliest convenience. If you need access to your work that was published in the prior AFABW Int "Artists Directory" click "Contact Us" and a volunteer will help you out.
Additionally, to take full advantage of the new "Artists Directory" you should enter your name and email below to receive a series of simple instructions over the next several days that will help you to become better acquainted to the greater opportunities you now have to present your art, photography, poetry, stories, music, videos, etc.
ENTER YOUR NAME AND EMAIL TO RECEIVE A SERIES OF HELPFUL TIPS OVER THE NEXT SEVERAL DAYS TO HELP YOU PRESENT YOUR ARTWORK IN ITS BEST LIGHT WITHIN THE NEW AFABW ARTISTS DIRECTORY!
Name:
Email: