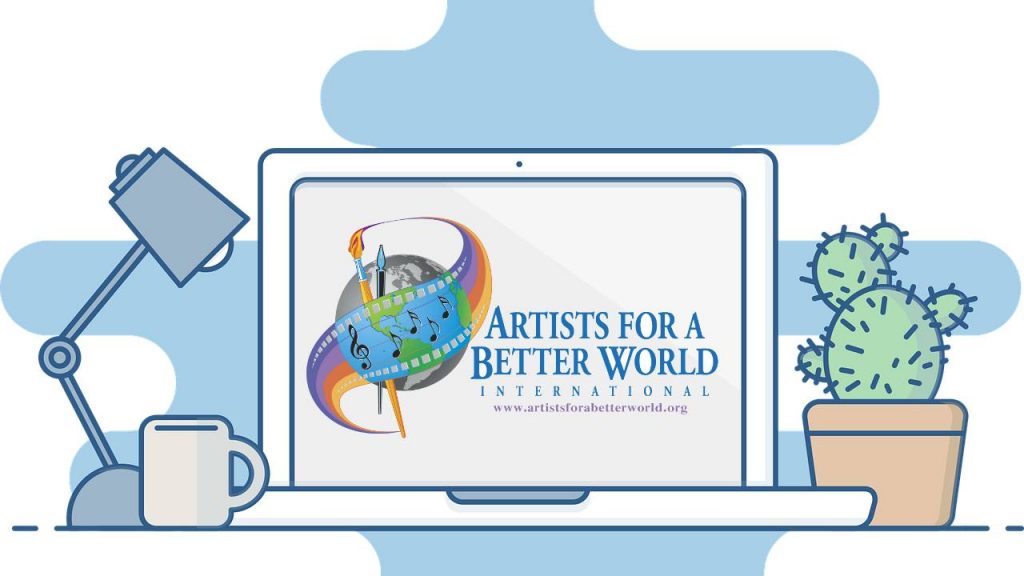 October 9, 2009 – Hollywood: Artists For A Better World International launched an upgrade of its website (artistsforabetterworld.org). Regular visitors will notice the new look of the website, as well as the ease of accessibility of some of the most popular sections of information that visitors have enjoyed over the years.
President of Artists For A Better World International, George Alger, expressed that "Artists are the life force of our world and the new AFABW Int website is designed to benefit member artists even more."
As an example, Alger stated "The new website better features artists within the rotating slide show that is one of the most visible elements on the new home page."
Furthermore, the new website is intended to create a better experience for any and all AFABW Int website visitors.
The new home page now displays several recent items from some of the most popular sections of the website, such as "Art Articles," "Press Releases," and "What's New?"
The most visited section of the website, the "Artists Directory," which comprises the AFABW Int global community, remains unchanged. As well, it remains prominently accessed from a banner at the top of every page.
The AFABW Int Artists Directory is where artists from around the world register for free and upload their art, music, poetry, stories, videos, etc., and get to meet up and make new friends with other like-minded artists.
Finally, some of the beneficial differences are what's behind the design.
As an analogy to a building, the new website equates to a complete overhaul of the foundation, plumbing and all its inner workings. The changes will make it easier to manage the development of ongoing content creation, and will better facilitate the continued expansion of the organization.
This is the fourth major revision to the AFABW Int website, in addition to ongoing changes since the website's inception in 1999. Previous development overhauls occurred in 2001, 2004, 2008 (which launched the current and much more expansive Artists Directory), as well as the changes launched today.
Artists For A Better World International is dedicated to building a worldwide network of artists who share a vision of creating a better world through aesthetics and is open to artists and art enthusiasts of all religions, nationalities, creeds, races and cultures.
Part of the mission of Artists For A Better World International includes the following:
We believe in a world where good morals are valued
We favor art that inspires and helps make the world a better place
We support artistic and other social improvement programs that are making positive changes in society