New Artists Directory: Where's My Art?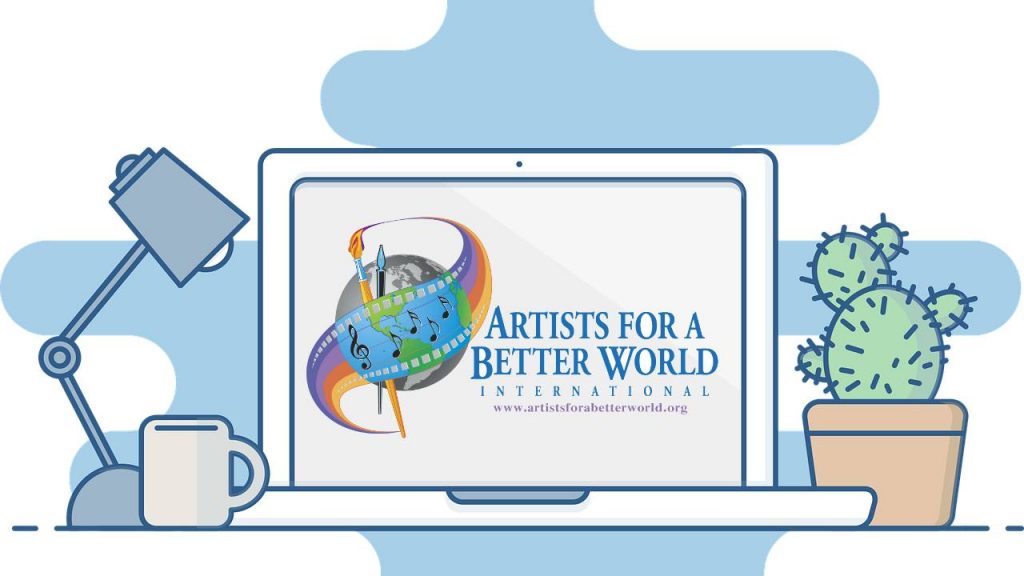 September 29, 2008 – Hollywood: One of the best features of the new AFABW Int website is the all-new Artists Directory. The earlier Artist Directory was analagous to a pleasant home for artists to display their work. The new Artists Directory is analagous to providing a mansion for artists to showcase their fine art, photography, music, writing, and videos.
Of course, all that needs to occur now is to relocate all the artwork, music, poetry, short stories and videos!
All the artwork from the earlier Artists Directory is safe and secure and available to the individual artists upon request.
Here is what AFABW Int is providing for each artist in their new "Art Mansion":
The ability to publish MUCH More Art. The earlier Artist Directory had a limit of 3 pieces of art, 3 stories (or poems), 3 songs, and 3 videos per artist. Now the amount of art, written works, music and videos that can be published by every artist is exponentially MORE!
Much greater flexibility in what can be uploaded. The earlier Artists Directory had defined limits on file sizes for all the various artworks. The new Artists Directory allows artists to upload bigger images, longer songs, longer videos.
Significantly more control over the presentation of an each artist's work. The earlier Artist Directory certainly allowed each artist to determine which artworks, written works, or music to present. However, the new Artists Directory allows the artists to determine where on the page to present their work. For example, visual artists would likely have their artwork featured front and center. Songwriters and composers might choose to have their music at the forefront. Writers and poets could choose to have their written works as the most prominent of their various page elements. In addition to that, each artist can elect to have different colors and backgrounds.
Enhanced "Groups" feature. One of the simplest ways to ensure your artwork receives more attention from visitors to the AFABW Int website is to ensure you are selected into the art category your work represents. For example: Actors, Composers, Dancers, Fine Artists, Musicians, Photographers, Poets, Songwriters, Vocalists, Writers, etc. The new Artists Directory allows each artists to more readily select themselves into or out of any of the pertinent art categories, or groups.
And best of all, the new Artists Directory makes it easier than ever for artists to create, expand, customize, edit and/or completely re-arrange their new home.
Over the next few months AFABW Int volunteers will be helping to relocate the many hundreds of artworks, poems, stories, songs, etc., from the earlier Artists Directory to the new Artists Directory.
On the other hand, since each artist has full access to their new (and old) pages there is no need to wait. Indeed, artists who desire to celebrate the occasion of their new mansion by creating a brand-new presentation of their work, will want to get started right away.
If you are an artist who does not yet see your work in the new Artists Directory, you are encouraged to start creating your new artist pages at your earliest convenience. If you need access to your work that was published in the prior AFABW Int Artists Directory click "Contact Us" and you will be sent a special link to your earlier pages.
If you are interested in taking more complete advantage of what your new mansion has to offer you, then you are welcome to enter your name and email below. What you will receive immediately, and over the coming days, is a series of simple tips on how to better present your art, photography, poetry, stories, music, videos, etc. in the new Artists Directory.
ENTER YOUR NAME AND EMAIL TO RECEIVE A SERIES OF HELPFUL TIPS OVER THE NEXT SEVERAL DAYS TO HELP YOU PRESENT YOUR ARTWORK IN ITS BEST LIGHT WITHIN THE NEW AFABW INT ARTISTS DIRECTORY!